Excitement for the second time today! I just received an email from the super nice folks at
Vinyl Design & Decor
informing me that I was the lucky winner of their adorable
Monkey Vines Jungle Vinyl Wall Art
! I discovered Vinyl Design & Decor through a giveaway held by Brandy at
You Don't Know
.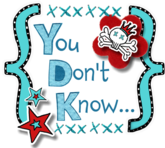 Isn't this just the cutest?
I have always wanted one of these vinyl wall art pieces, and this came at a perfect time as I have a freshly painted studio that is just screaming for a cool piece of art such as this.
I had the choice of many colors, and I chose the same colors that are in the photo above. I think they will look perfect! I'll tell you all about it after it arrives!